"A preferred product used in all of our health care institutions with tremendous results. Our physicians and health care workers have been raving about its non-sticky, non-alcoholic and user-friendly application. Its antimicrobial effectiveness rating gives the physician the ultimate confidence in safety without the dryness and sticky residue associated with traditional alcoholic-based sanitizers. "
Dr. Fayaz Dossa
Clinic Director
Canadian Active Rehab. Facilities
We've been using Soapopular the last 9 months and both are staff and members rave about its efficacy, benefits versus the alcohol based gel and the convenient sizes. The 1.5L wall mounts and 550ml counter top size are incredibly convenient and being a health conscious organization, Soapopular is a welcome fit. Thank you for making such a great product and we love the snappy name, "Soapopular".
Josh Feuer
Diesel Fitness
We've been using Soapopular in our busy Dental office for over one year now. This product is a great adjunct to our already stringent infection control guidelines. The Dental assistants, Hygienists, Patients and Dentists find the product's; non-alcohol, non-drying, foam delivery, and lack of residue very desirable as a hand sanitizer. This product allows our practice to strengthen our infection control protocols assuring patients and providers alike that oral healthcare can be delivered and received in a safe manner. I would recommend this product to all health care providers or anyone who is concerned about Infection Control.
Dr. Corbin B. Dowty BSc., DDS.
Advance Dental Inc.
I work in a bank and all day I use Purell on my hands because of the germs on money…my hands are always dry, chapped, and irritated from the alcohol in the Purell. Thanks to SOAPOPULAR, my hands look like a woman's again!!
Stephanie Parise
CIBC
At our Medical Clinic, the staff all use alcohol based sanitizers…we all complain of the negative effects. Finally… a product that does the same job without the negative side effects. Good Job Soapopular!! I will recommend it to all my colleagues.
Jean St. George, RN
Scollard Clinic.
I work at Maplehurst Correctional Facility in Ontario, Canada. As in intake officer, I am constantly coming in contact with germs of all sorts. I have used Soapopular for almost 6 months now, and pleased I can now get it my local Shoppers Drug Mart. I carry it with me at all times…work, car, and home. Great product, I like how long a bottle will last compared to my old Sanitiser Purell.
Giselle Horn
Correctional Officer, Ontario Ministry of Corrections
We use Soapopular at our Tanning Salon as our daily insurance against germs!! We love it.
The Girls at Bella Air Tan
I discovered Soapopular during a visit to Toronto last year; I was so impressed with the product that I purchased several more bottles before returning home. As I work in a large & very busy office I brought it in for personal use and low & behold my staff all started using it too.
When you are dealing with the public, handling cash and trying to ward off the various bugs & viruses that plague an office I have found this product to be highly effective. The fact that Soapopular can be applied to your hands & that you can immediately continue with your work, whether you're doing data entry, completing paperwork or handling merchandise; you aren't dealing with sticky, smelly hands!
No other hand sanitizer can compare to Soapopular and believe me I have tried them all! I have since purchased several cases of Soapopular & everyone one of my staff have some at their desks as well as in our staff room & restrooms. I can honestly say we are a happy & healthier group since we started using Soapopular on a regular basis; it was exhausting always fighting colds & flu's and we are not doing it nearly as often, and have had fewer sick days taken as a result.
I would recommend Soapopular to any business owner/manager; it is a good investment and a good business decision. Not only will your employees stay healthier & more productive but you are also protecting your clients and anyone else who visits your establishment from illness.
Alyx Dowty
Business Development Manager, Commercial Insurance
As a new mother I am constantly concerned about exposing by baby to unnecessary germs – which is why I keep Soapopular close in hand. I have bottles in my purse and diaper bag for quick cleanups on the go and because it's alcohol and fragrance free, I'm confident that I'm not giving my baby anything she doesn't need.
Leslie Gallagher, Aurora
I just had to take a moment to thank you for your Soapopular product.
We own a four guest bed/endsuite bed and breakfast on Vancouver Island. In the past we had an anti-bacterial spray in the bathroom and other areas of the lodge, but it was found to be very harsh with an unpleasent smell.
Soapopular was recommended to us by a nurse at our local hospital.
Well, I now have Soapopular by the case as every dispenser disappears with our guests.
The Hamiltons
I run a home based daycare and am always looking for antibacterial products that are gentle enough to use on and around children.  
Soapopularhas been a blessing with it's alcohol free, non-irritating and non-toxic composition.  With its convenient size, I am able to bring it with me to the park, the zoo, the playground… generally everywhere, anytime. The kids love the foamy consistency of it that practically turns into water, and I love the antibacterial proponents that help keep us all germ free.
I would recommend this product to anyone, especially those in constant contact with children.
Karina Torres
When we first brought Soapopular into our restaurant our chef and team of staff was absolutely stunned by its non-sticky and non-alcoholic application. No one believed that a hand sanitizer could leave their hands feeling so soft and clean. Unlike traditional hand sanitizers, we believe Soapopular has become a milestone in the food industry and all industries alike. In the restaurant business we are constantly in contact with food so having Soapopular present gave us and more importantly our customers a peace of mind. We will definitely recommend Soapopular to all of our suppliers, friends, and family!
Pho Fuzion Ltd.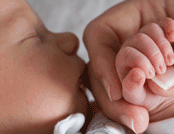 Are you interested in Soapopular for home use?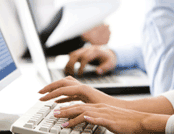 Are you interested in Soapopular for commercial institution professional use?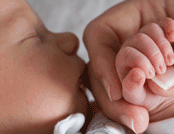 The difference between Alcohol and Alcohol-free Sanitizer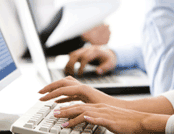 Are you interested in Soapopular for commercial institution professional use?