Soapopular® Alcohol Free Spray Hand Sanitizer
30mL Hand Sanitizer Spray
Soapopular® Alcohol free Spray Hand Sanitizer kills harmful germs & bacteria in the form of a travel-sized spray. Perfect for events, sponsorships, and trade shows thanks to its convenient on-the-go size.
Formula Colour:
Product Size:
Scent/Odour:
Formulation:
Applications:
Active Ingredient:
Units per Case:
Cases per Pallet:
Clear/Colourless
30mL
Fragrance Free
Liquid
300
Benzalkonium Chloride (0.15%)
12
230
Health Canada DIN: 02270420
FDA: Registered
CFIA: Registered
HACCP: Certified
Alcohol Free
Fragrance & Dye Free
Hypoallergenic
Safer for kids
Non-Toxic
Gentle to the skin
Non-Drying to hands
No Sticky Residue
Non-Flammable
Antiseptic – Helps prevent infections in minor abrasions.

Soapopular® Spray Alcohol Free Hand Sanitizer is a next generation formula effective at killing harmful germs and bacteria on the skin. Our Hypoallergenic hand sanitizer is fragrance free and dye free to reduce irritation, dryness, and discomfort on the skin even after multiple daily uses. Our expertise in Hand Hygiene and Sanitation since 2005 provides a proven and trusted disinfecting hand sanitizer to reduce the spread and risk of illness-causing germs and bacteria within your industry. Keep your facilities, staff, students, and clients safe by using our scientifically formulated Benzalkonium Chloride USP hand sanitizer. (0.15%)
Health Canada DIN Registered: 02270420, FDA Registered, CFIA Certified.
Perfected alcohol-free hand sanitizer formula designed for schools, offices, health care, dental, warehousing, and food industries where hand hygiene compliance is a necessity.
Reliable and consistent efficacy that kills harmful germs and bacteria yet is gentle on the skin, leaving it soft and smooth even after multiple uses.
Soapopular Alcohol Free Hand Sanitizer as an antiseptic can help prevent infections in minor abrasions.
Alcohol-free hand sanitizer continues to kill germs and bacteria long after application as a result of not evaporating, providing a Persistent Protection.
Soapopular Spray Alcohol Free Hand Sanitizer can even be used as a surface disinfectant spray.
Recognized and Approved by Agriculture Canada, EU Biocides standard across Europe, compliant with Biocides Regulation in UAE, and compliant with Food Safety Enhancement Program in the U.K.
Conforms to EN 1650, EN 1276, and EN 13727 and demonstrated efficacy against germs and bacteria.
Hypoallergenic formula reduces irritation, dryness, and discomfort on the skin making it safer for children and for those with sensitive skin.
Hand Hygiene is the single most recognized means of preventing the spread of germs and bacteria. The use of Soapopular Alcohol Free Hand Sanitizer in your facilities and workplaces will reduce absenteeism from common illnesses while promoting a safe and hygienic work environment that conforms to hand hygiene compliance. Our alcohol-free hand sanitizer eliminates the risk of fire hazards associated with alcohol-based gels and is formulated without Parabens, Triclosan, Sulphates, Dyes, or other carcinogenic chemicals.
Health Canada DIN: 02270420
---
CFIA & FDA Registered
---
Conforms to EN1650, EN1276, EN 13727
---
Product Code: 68001
---
Size: 30mL / 1.0 0.z
---
Odour/Scent: Fragrance Free
---
Colour: Clear/Colourless
---
Formulation: Liquid
---
Active Ingredient: Benzalkonium Chloride USP (0.15%)
---
Applications: 230
Weight: 1.5 lbs.
---
Units per Case: 12
---
Cases per Pallet: 300
---
Pallet Rows: 10
---
Box Dimensions: 5.12in x 3.95in x 4.50in
---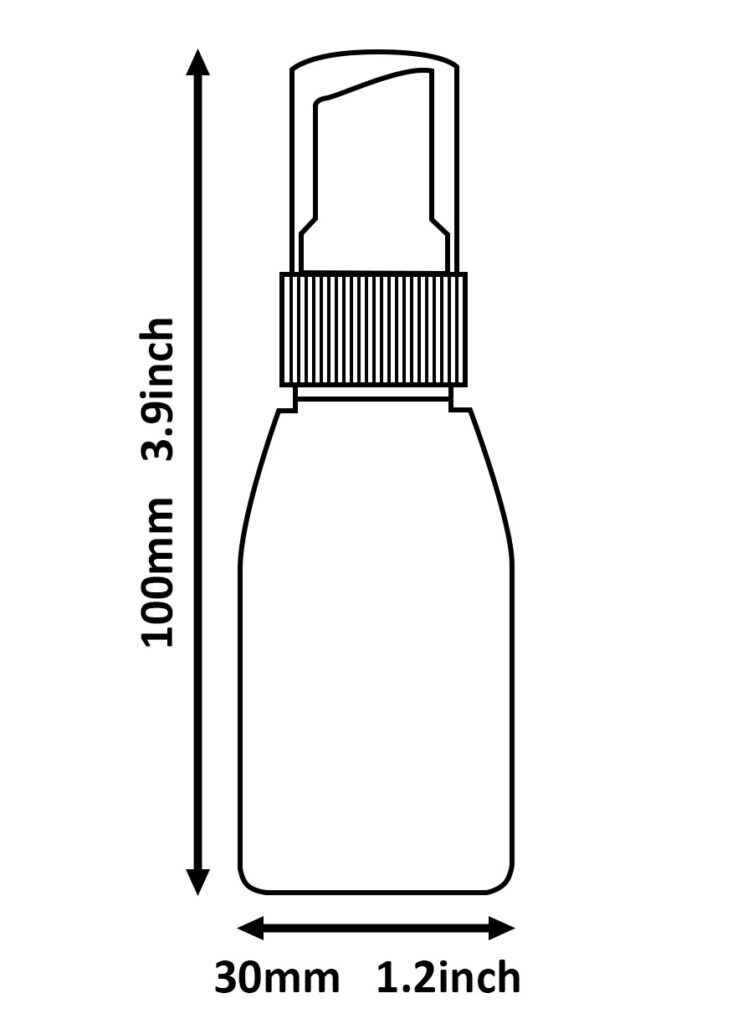 Spray sanitizer into palm of hands and thoroughly rub together. No water or rinsing required.