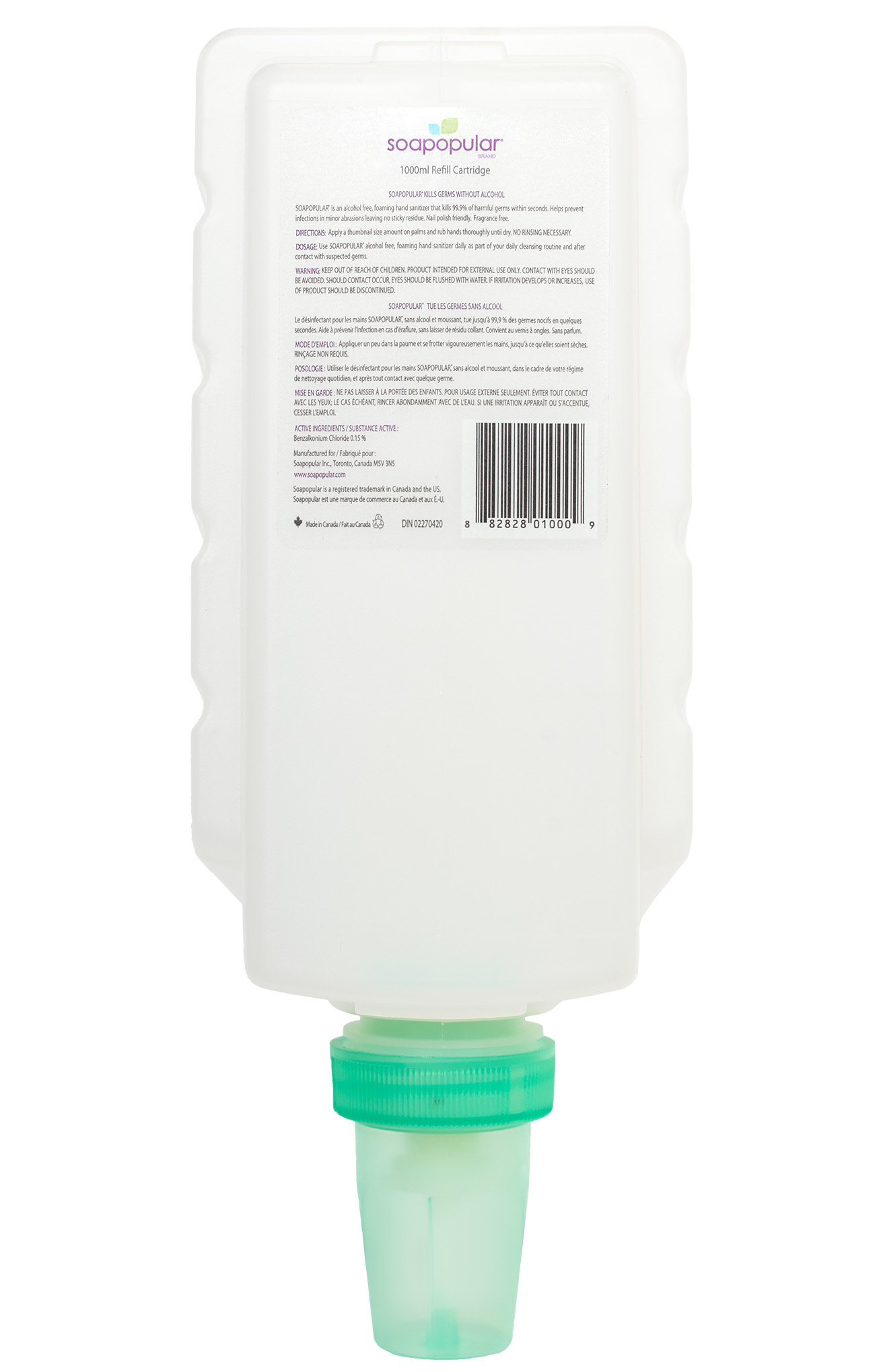 Soapopular® Alcohol Free Foam Hand Sanitizer - Cartidge Refill 1000mL
Soapopular® Alcohol free Foam Hand Sanitizer offers a unique disinfectant experience that is harsh on germs yet gentle on the skin. Formulated using high-quality ingredients, our rich & lathering foam leaves the skin feeling soft with NO sticky residue; even after multiple uses!
This cartridge refill must be used together with Soapopular Alcohol Free No-Cover Manual Dispenser (68111-NC) and Soapopular Alcohol Free Covered Manual Dispenser (68111) as a click-and-go easy refilling system. Using Clean-Tip Technology®, the cartridge refill eliminates wasteful leaks and spills by pulling residual formula back into the tip after each pump application.
Soapopular® Alcohol Free Hand Sanitizer uses a Benzalkonium Chloride formula to kill harmful germs & bacteria on the skin. DIN Registered foam hand sanitizer, experience no dryness, irritation, or discomfort on the skin when using Soapopular foam hand sanitizers.
DIN Registered:
Formula Colour:
Product Size:
Odour/Scent:
Formulation:
Applications:
Active Ingredient:
Units per Case:
Cases per Pallet:
02270420
Clear/Colourless
550mL
Fragrance Free
Foam
1,100
Benzalkonium Chloride (0.15%)
6
168
DIN Registered
FDA Certified
HACCP Certified
CFIA Approved
EU EN Certifications
Alcohol Free
Foam Formula
Fragrance & Dye Free
Hypoallergenic
Non Irritating
Non-Drying
Non Flammable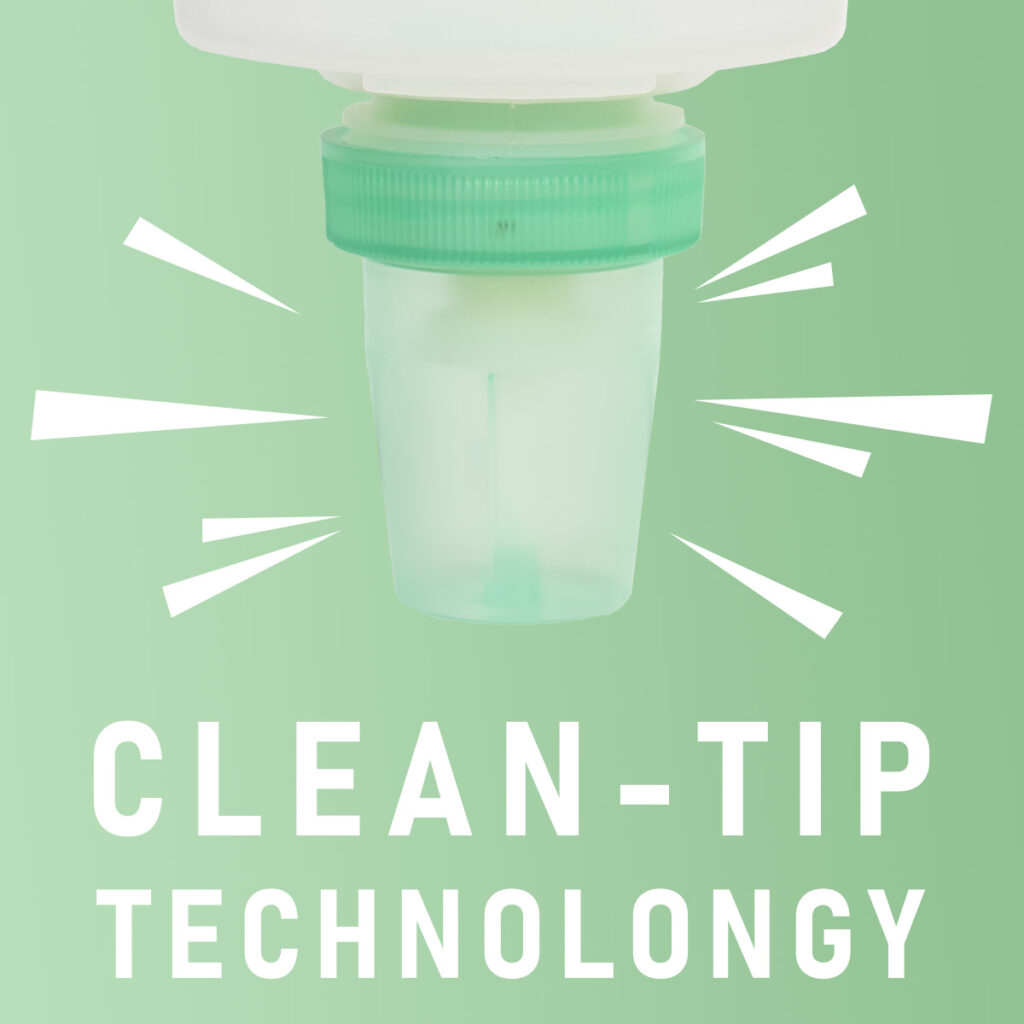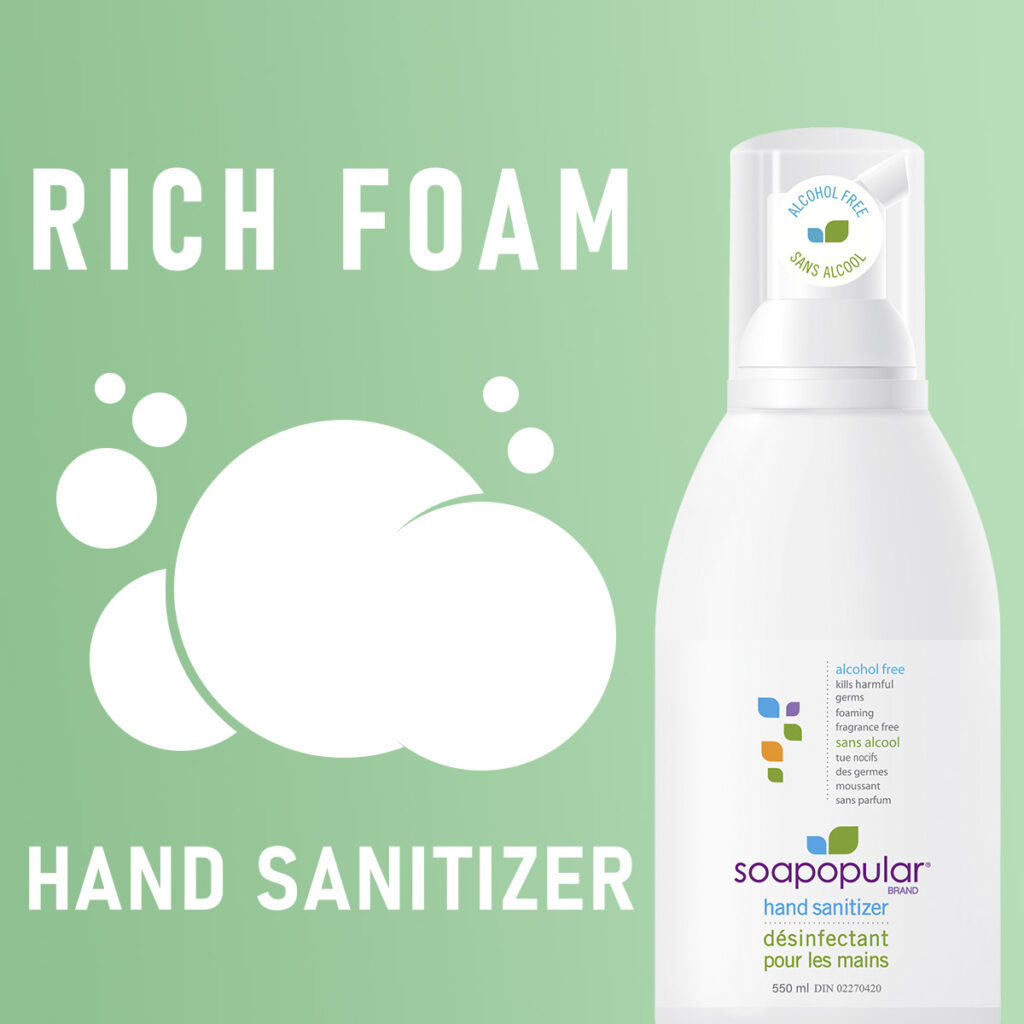 Clean-Tip Technology in Action
A Foam pump with exceptional results and reliability, the Clean-tip Technology eliminates spills, drips, and leaks entirely by pulling residual formula back into the pump after every application.
The pump delivers a controlled amount of formula with a precise air to foam ratio for consistent rich Foam application every time.
Health Canada DIN: 02270420
---
CFIA & FDA Registered
---
Conforms to EN1650, EN1276, EN 13727
---
Product Code: 68000
---
Size: 1000mL / 33.81 0.z
---
Odour/Scent: Fragrance Free
---
Colour: Clear/Colourless
---
Formulation: Foam
---
Active Ingredient: Benzalkonium Chloride (0.15%)
---
Applications: 3,000
Weight: 15.0 lbs.
---
Units per Case: 6
---
Cases per Pallet: 90
---
Pallet Rows: 5
---
Box Dimensions: 11.50in x 8.50in x 10.00in
Use Soapopular Cartridge Refill 1000mL to replace empty cartridges used with Soapopular No-cover (68111-NC) and Soapopular Covered (68111) Manual Dispensers.