Triclosan-Free Antibacterial Hand Soap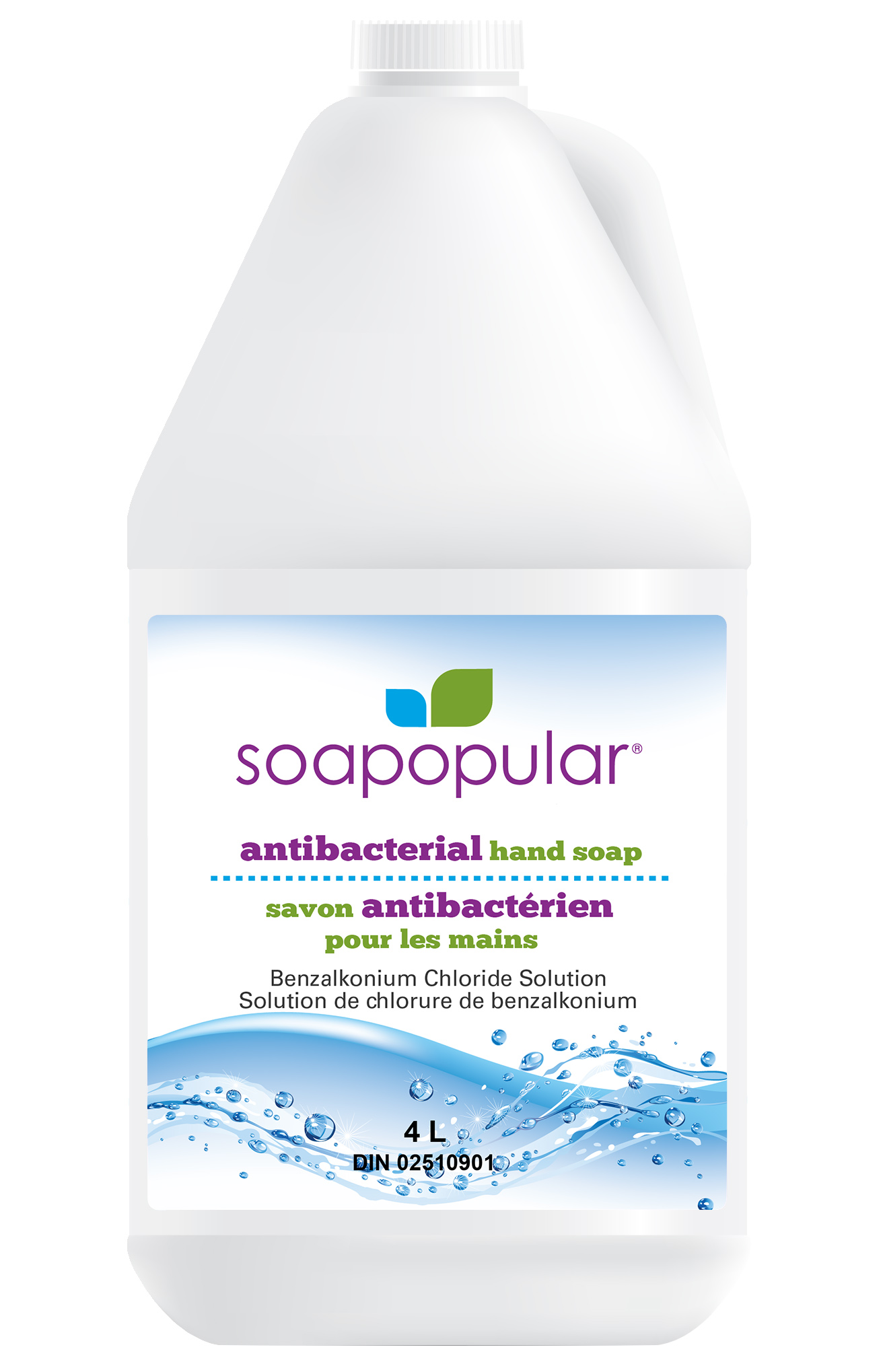 Triclosan-Free 4L Refill Jug
---
The Triclosan-Free 4L refill bottle is perfect for at home or workplace environments and can be used to refill our 1000ml touchless Automatic Dispenser and Manual Dispenser for hand soap hygiene. The antibacterial Soapopular hand soap is effective at killing common harmful germs and bacteria while being gentle on hands.
Triclosan Free
Alcohol Free – Non-drying to the skin
Foaming – Rich Lathe
Non-Irritating and Non-Toxic – Gentle on skin
No Sticky Residue
Antiseptic – Helps prevent infections in minor abrasions
Helps protect you and your family, more effective than ordinary hand soaps
Hypoallergenic
Directions: Wet hands with running water. Apply a thumbnail size amount on palms and rub hands thoroughly until rich lather develops (20 seconds recommended). Rinse with water as needed. Dry thoroughly. Children should be supervised by an adult when using this product
Active Ingredients: Benzalkonium Chloride… 0.15%
In stock

The 4L Refill Jug pairs together with our Automatic Dispenser as part of the refill system.