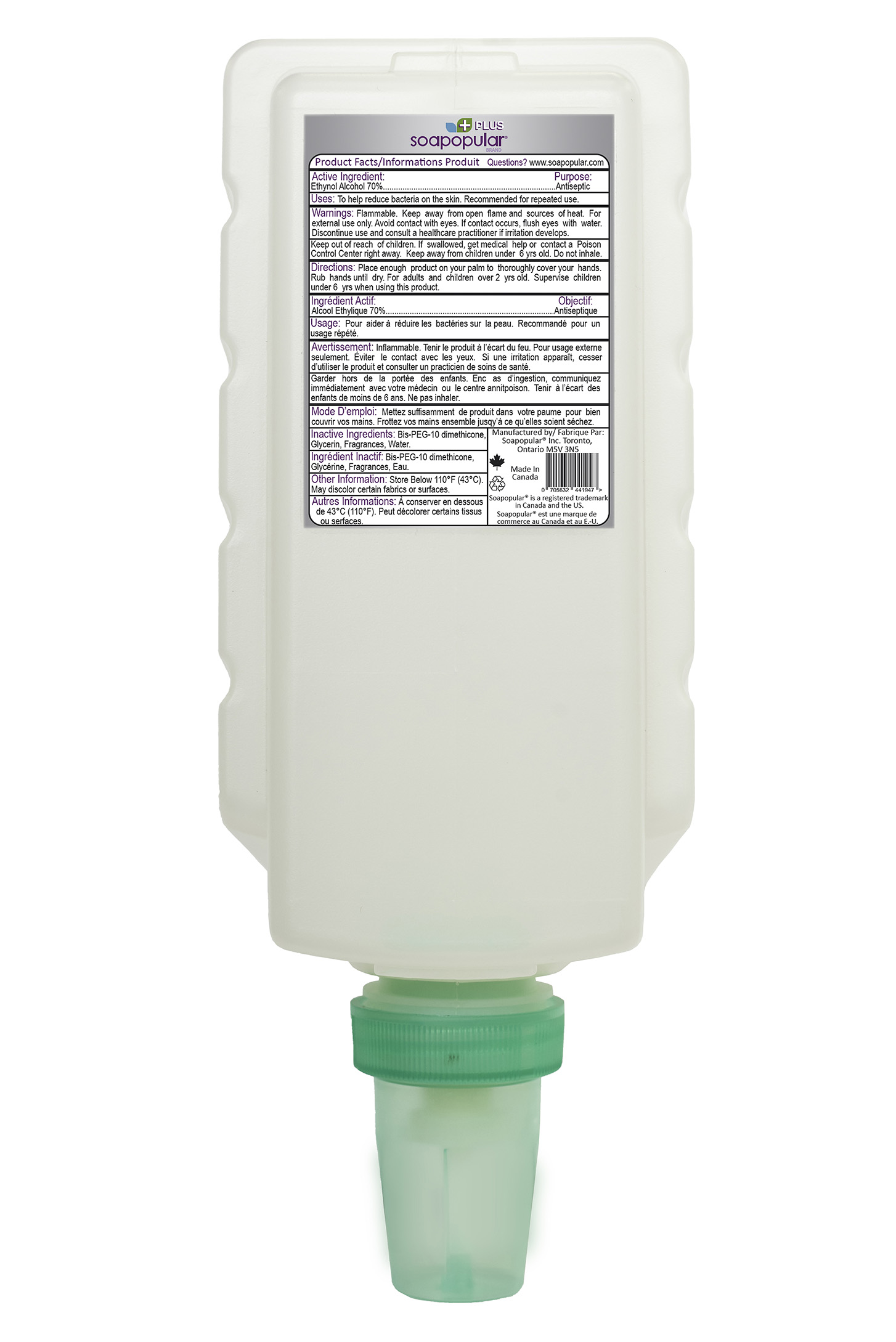 Foaming Alcohol Cartridge
1000ml Foaming Cartridge
---
Soapopular PLUS Foaming Alcohol Cartridge is our easy to use refilling sanitizer that pairs perfectly with our manual cartridge dispenser. Once the green cap is removed, the cartridge replaces the empty cartridge and clicks into place. (Ethynol Alcohol 70%)
Perfected alcohol hand sanitizer for school, office, health care, dental, and food industries where hand hygiene compliance is a necessity. 

Reliable efficacy that is harsh on harmful germs and bacteria yet gentle and soft on the skin.

Meticulous foaming formula that provides a rich, and lathering experience allowing 

2.5x more uses

 over liquid and gel products.
Formulated with emollients to better soften and smooth the skin after use reducing dryness.
Works inconjunction with Soapopular PLUS 1000ml cartridge manual dispenser for easy refilling.
Specifications
Health Canada NPN: 80107023
---
Product Code: 57000
---
Size: 1000ml
---
Case Pack:  6
---
Product Weight: 15.0 lbs.
---
Dimensions: 11.50in x 8.50in x 10.00in
---
Active Ingredient: Ethynol Alcohol (70%)
Directions
Remove the green cap and replace empty cartridge with full cartridge. No water or rinsing required.