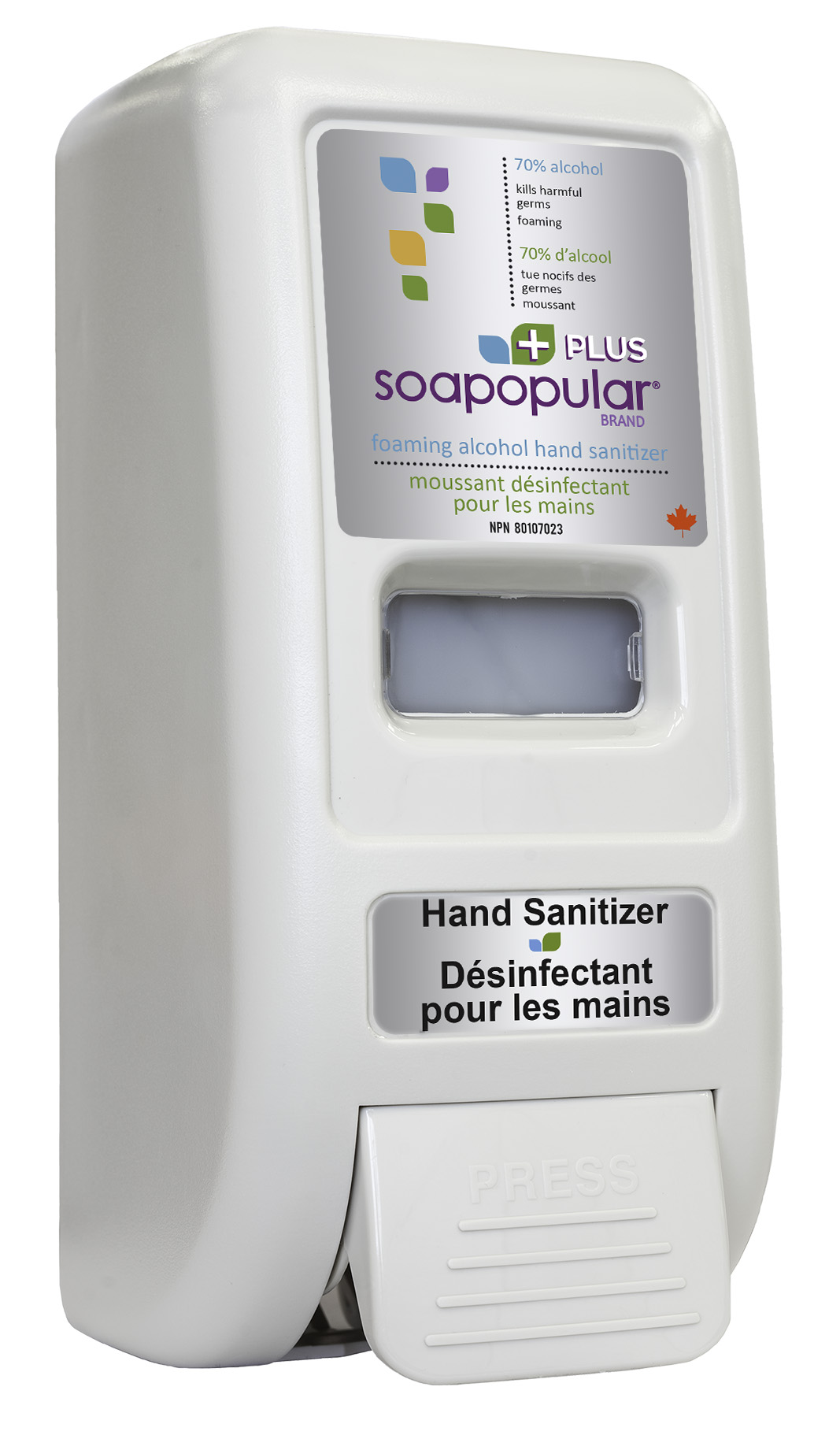 Soapopular® Manual Foam 70% Alcohol Hand Sanitizer Dispenser - Bulk Fill
1000mL Manual Foam Dispenser
Soapopular® Manual Foam Dispenser improves and increases access to hand hygiene products by dispensing Soapopular® Foam 70% Alcohol Hand Sanitizer
Soapopular® Manual Dispenser uses a conventional 'push pump' activation to apply a controlled amount of rich foaming hand soap.
Dispenser Colour:
Dispenser Size:
Number of Applications:
Dispensing Type:
Dispense Formula:
Weight:
Material:
White
1000mL
2,600
Manual
Foam
2 lbs.
Hard Plastic
Manual Activation
Foam Dispenser
1000mL Capacity
2,600 Applications
ADA Compliant
Hard Protective Case
Button-Lock Design
Improve access to Hand Hygiene
Two wall mounting options
Available in three colours

Soapopular® Manual Foam Dispenser offers improved flexibility and increased access to hand hygiene products within your facilities. Whether medical, educational, hospitality, warehousing, etc; our Manual Foam Dispenser will meet your needs across many industries.
With multiple mounting options, Soapopular® Manual Foam Dispenser can be placed on flat wall surfaces with either strong adhesive tape or with screws and anchors. Additionally, our dispenser is compatible with Soapopular® dispenser stands (sold separately) to expand placement possibilities where you need it most.
Manual dispenser applies a controlled amount of Foam formula with the push of a conventional pump. 
Applies a rich foaming formula that reduces discomfort and irritation compared to gel & liquid alternatives.
Adhesive Tape & Screw/Anchor wallmounting options for installation on most flat wall surfaces.
Can be used together with Soapopular® compatible dispenser stands to expand placement opportunities. 
ADA Compliant dispenser in both force and easy one-handed operation.
Protective cover and button-lock restricts access of the inner cartridge to personnel/staff only.
This Soapopular® Dispenser unit is intended for our Foam 70% Alcohol Hand Sanitizer formula. Mounting & Refilling instructions are shown on this page under SDS & Resources drop down menu.
Product Code: 10106
---
Size: 1000mL / 33 0.z
---
Dimensions: 5.50in x 5.25in x 12.00in
---
Colour: Available in White
---
Dispense Formula: Foam
---
Applications: 2,600
Weight: 2 lbs.
---
Units per Case: 1
---
Cases per Pallet: 288
---
Pallet Rows: 48
---
Box Dimensions: 5.50in x 5.25in x 12.25in
---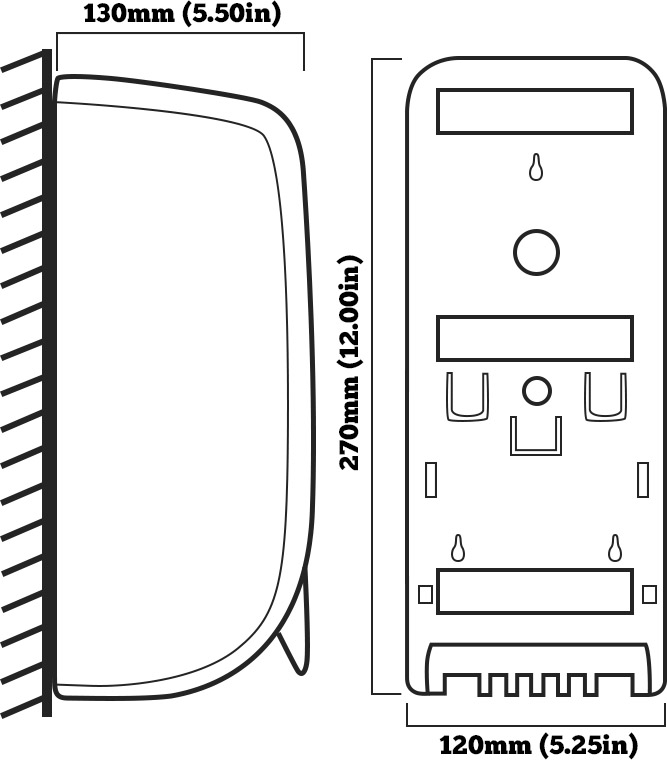 Mounting & Refilling instructions can be viewed from the SDS & Resouces drop down menu on this page.
Use Soapopular® Antibacterial Hand Soap 4L Refill jug (Code: 10004) to replenish empty dispenser cartridge. REMOVE the inner cartridge of the dispenser before refilling to reduce damage caused by accidental spills.