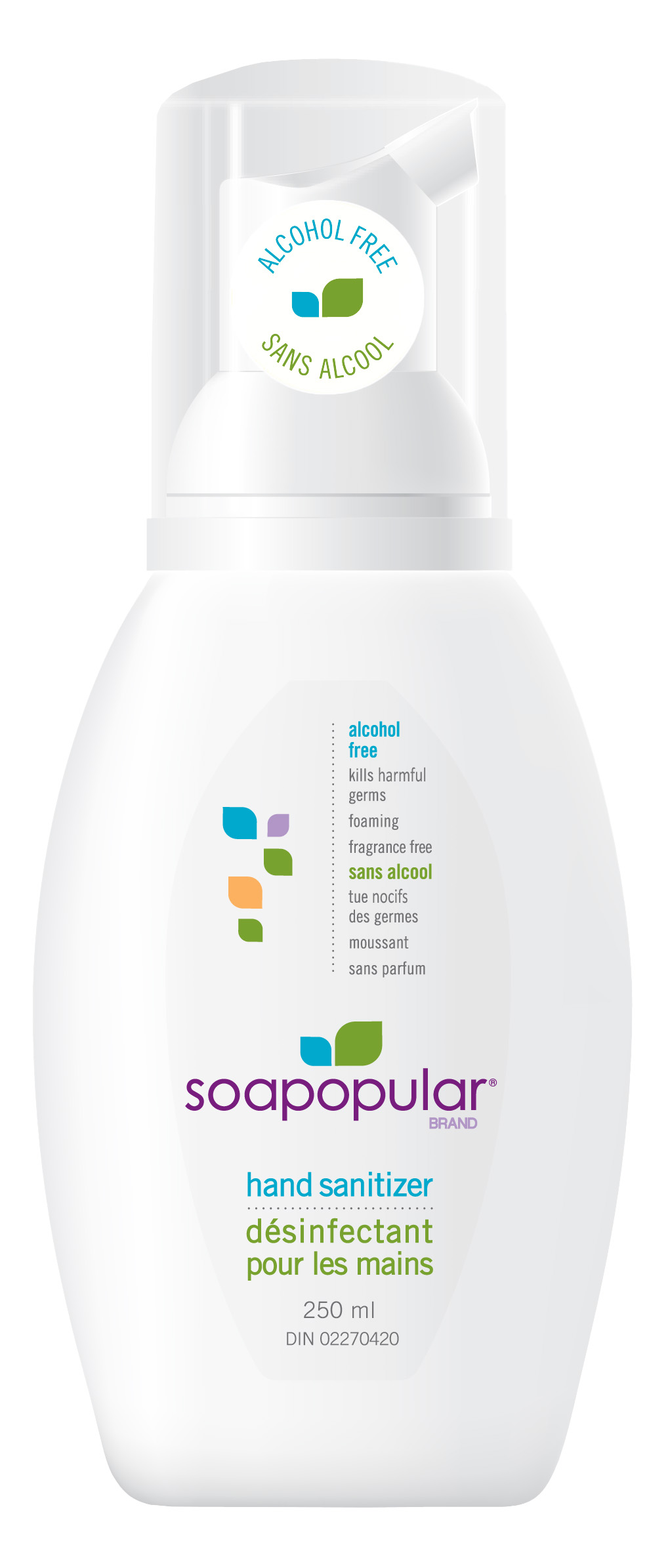 Soapopular® Alcohol Free Foam Hand Sanitizer - 250mL
250mL Hand Sanitizer Foam
Soapopular® Alcohol free Foam Hand Sanitizer offers a unique disinfectant experience that is harsh on germs yet gentle on the skin. Formulated using high-quality ingredients, our rich & lathering foam leaves the skin feeling soft with NO sticky residue; even after multiple uses!
Using our foaming technology, the benefits of foam go even further beyond feeling & comfort to offer the most of our hand sanitizers for users: Foam provides 2.5x more applications compared to gel & liquid alternatives ML for ML. Using the right mixture of formula & air, the foam lifts dirt & debris off the skin to thoroughly disinfect your hands. Foam is also much easier to apply without liquid runoff messes and clumping gel.
Soapopular® Alcohol Free Hand Sanitizer uses a Benzalkonium Chloride formula to kill harmful germs & bacteria on the skin. DIN Registered foam hand sanitizer, experience no dryness, irritation, or discomfort on the skin when using Soapopular foam hand sanitizers.
DIN Registered:
Formula Colour:
Product Size:
Odour/Scent:
Formulation:
Applications:
Active Ingredient:
Units per Case:
Cases per Pallet:
02270420
Clear/Colourless
250mL
Fragrance Free
Foam
480
Benzalkonium Chloride (0.15%)
6
252
DIN Registered
FDA Certified
HACCP Certified
CFIA Approved
EU EN Certifications
Alcohol Free
Foam Formula
Fragrance & Dye Free
Hypoallergenic
Non Irritating
Non-Drying
Non Flammable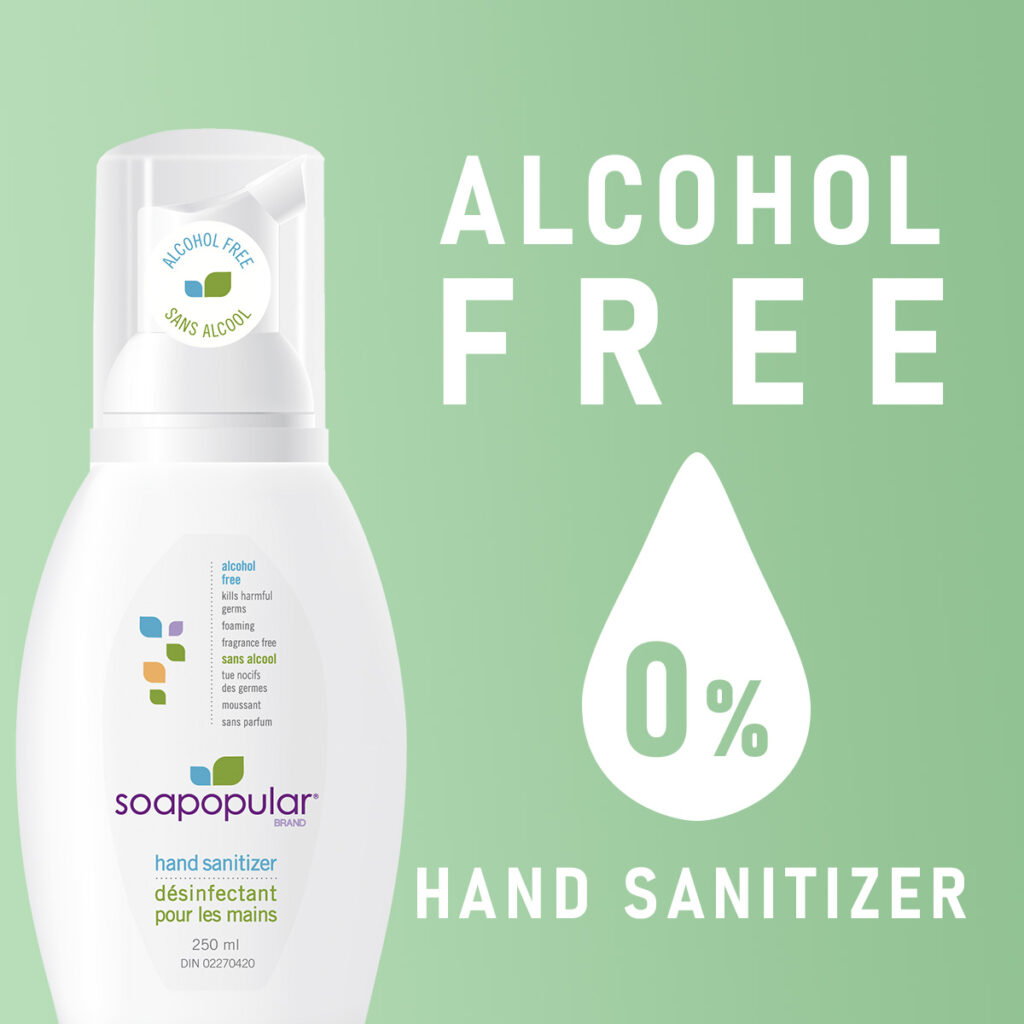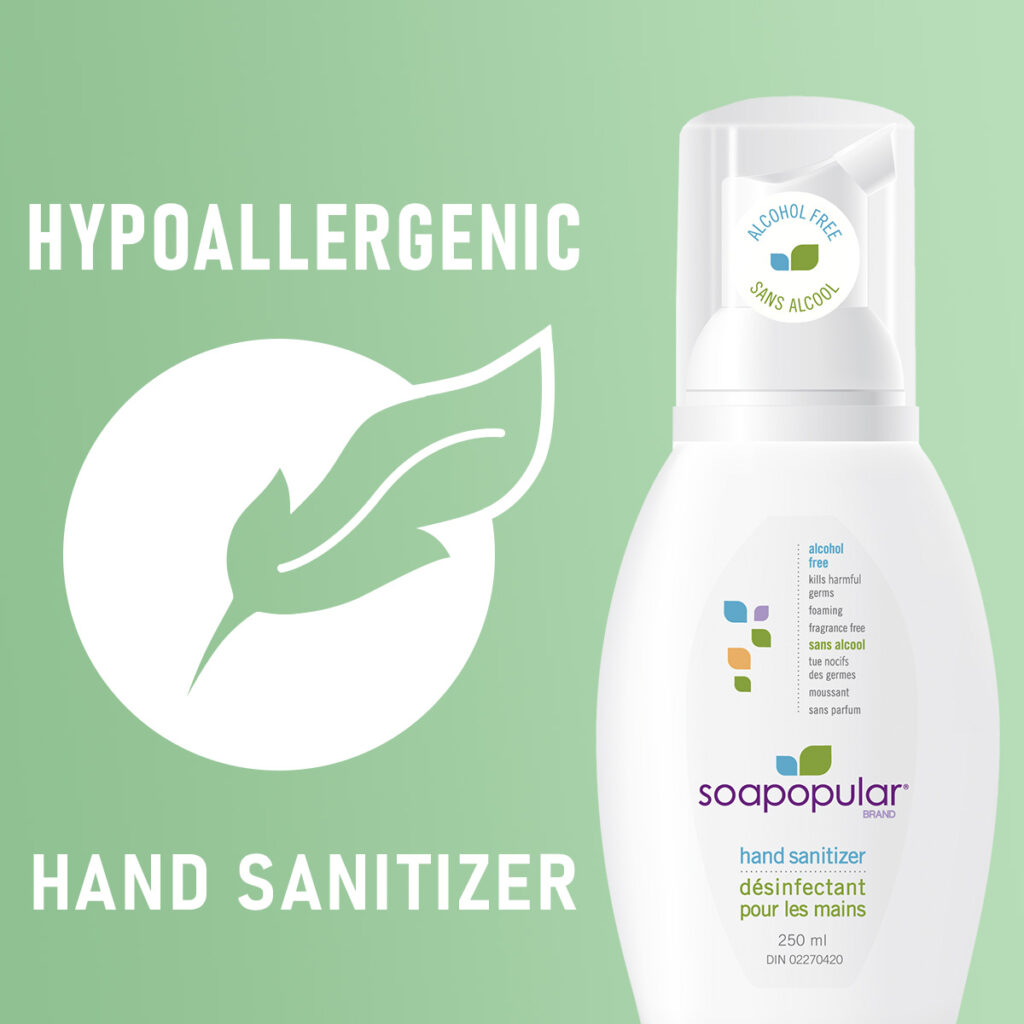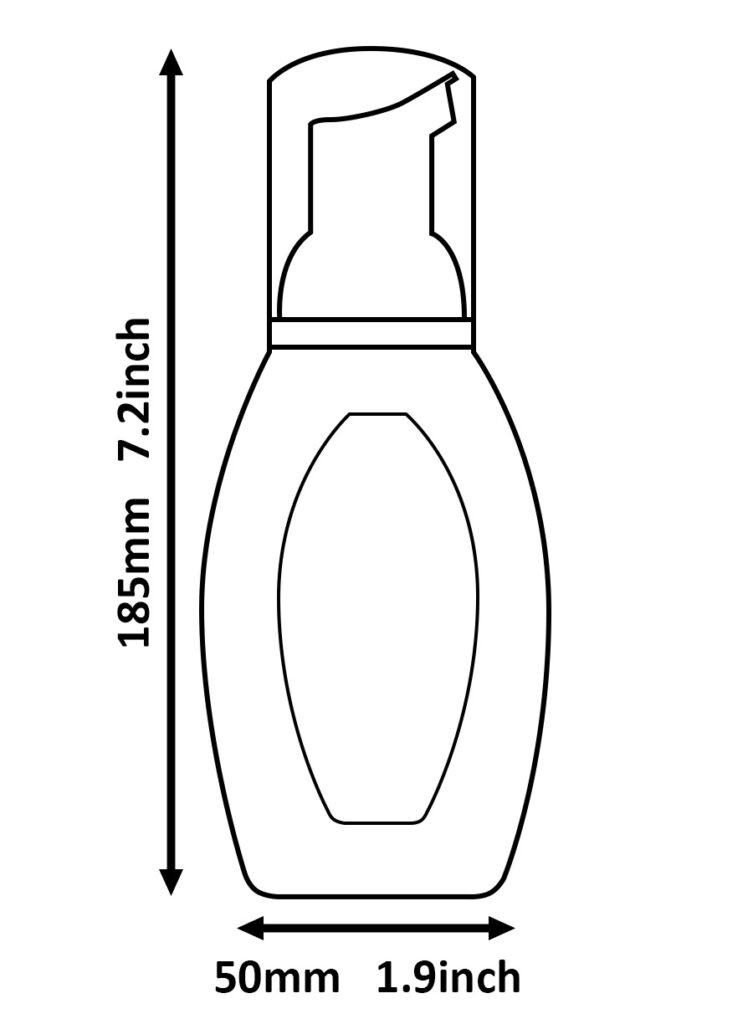 Health Canada DIN: 02270420
---
CFIA & FDA Registered
---
Conforms to EN1650, EN1276, EN 13727
---
Product Code: 68013
---
Size: 250mL / 8.45 0.z
---
Odour/Scent: Fragrance Free
---
Colour: Clear/Colourless
---
Formulation: Foam
---
Active Ingredient: Benzalkonium Chloride (0.15%)
---
Applications: 480
Weight: 5.0 lbs.
---
Units per Case: 6
---
Cases per Pallet: 252
---
Pallet Rows: 6
---
Box Dimensions: 6.20in x 6.20in x 8.35in
Apply a thumbnail sized amount of foam sanitizer into palm of hand. Rub hands together thoroughly until dry. No water or rinsing required.