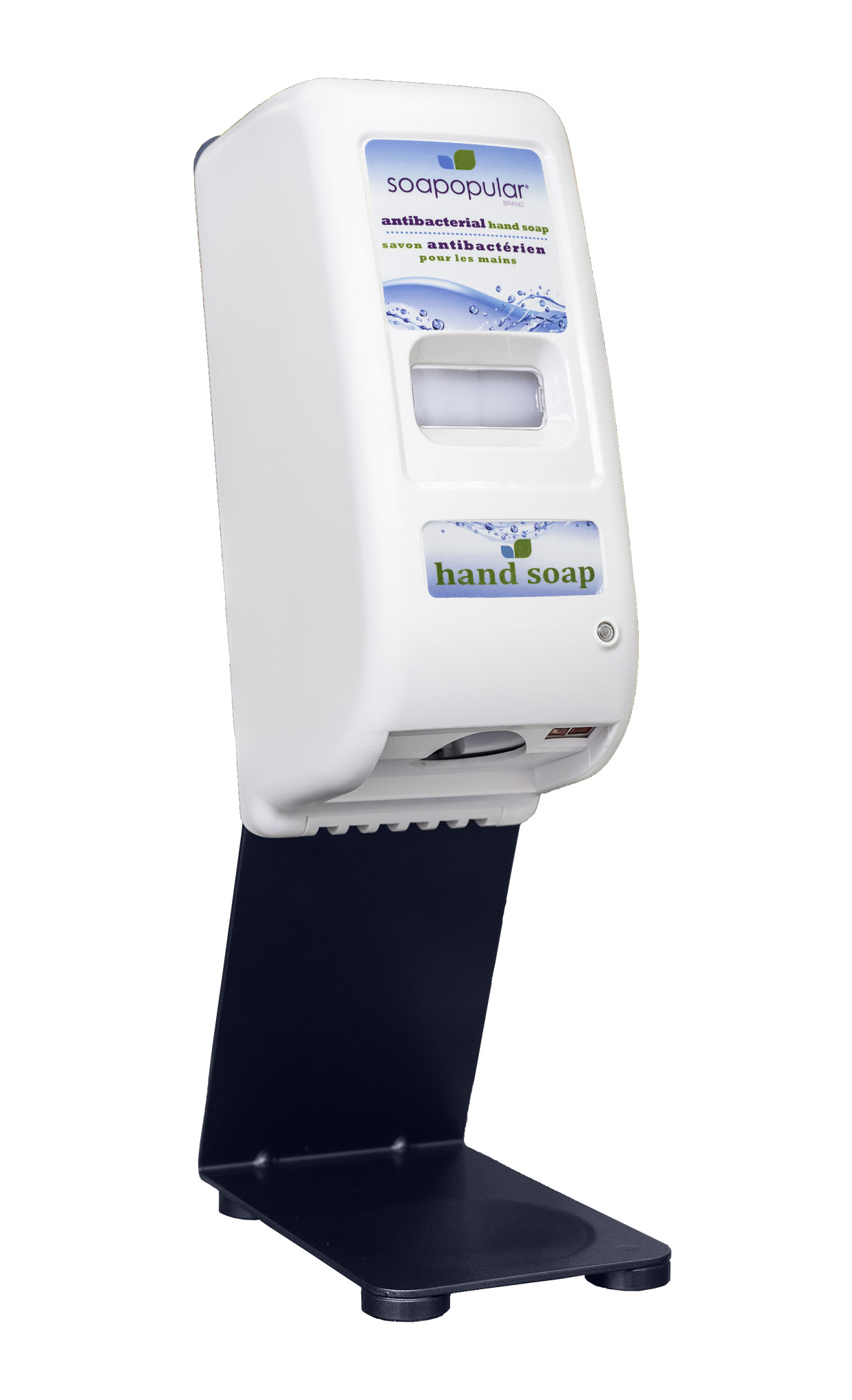 Counter-top Dispenser Stand & Automatic Dispenser
Stainless Steel Metallic Dark Blue
---
Soapopular's Counter-top Dispenser Stand creates a professional desktop station made of durable stainless steel and is equipped with an automatic dispenser for our Antibacterial Hand Soap. Perfect for counter or desktop surfaces where wall space is limited allowing placement of dispensers next to sinks and hand-washing areas.
Increase flexibility of dispenser products when wall space is taken that expands the reach of protection in high traffic areas.

Dispenser stand is made of high durable steel for counter and desktop spaces where wall space is limited or unavailable.

Desktop Dispenser Stand comes with automatic 1000ml foaming dispenser.
Dispenser can be filled using our cost effective 4L refill jugs. 
Specifications
Product Code: 10500
---
Size: 1000ml
---
Case Pack:  1
---
Product Weight: 4.00 lbs.
---
Dimensions: 7.00in x 4.50in x 17.00in
---
Active Ingredient: Benzalkonium Chloride (0.15%)
Directions
Install batteries and fill dispenser to activate sensor and apply small amount of foaming hand soap. Rinse thoroughly with water.