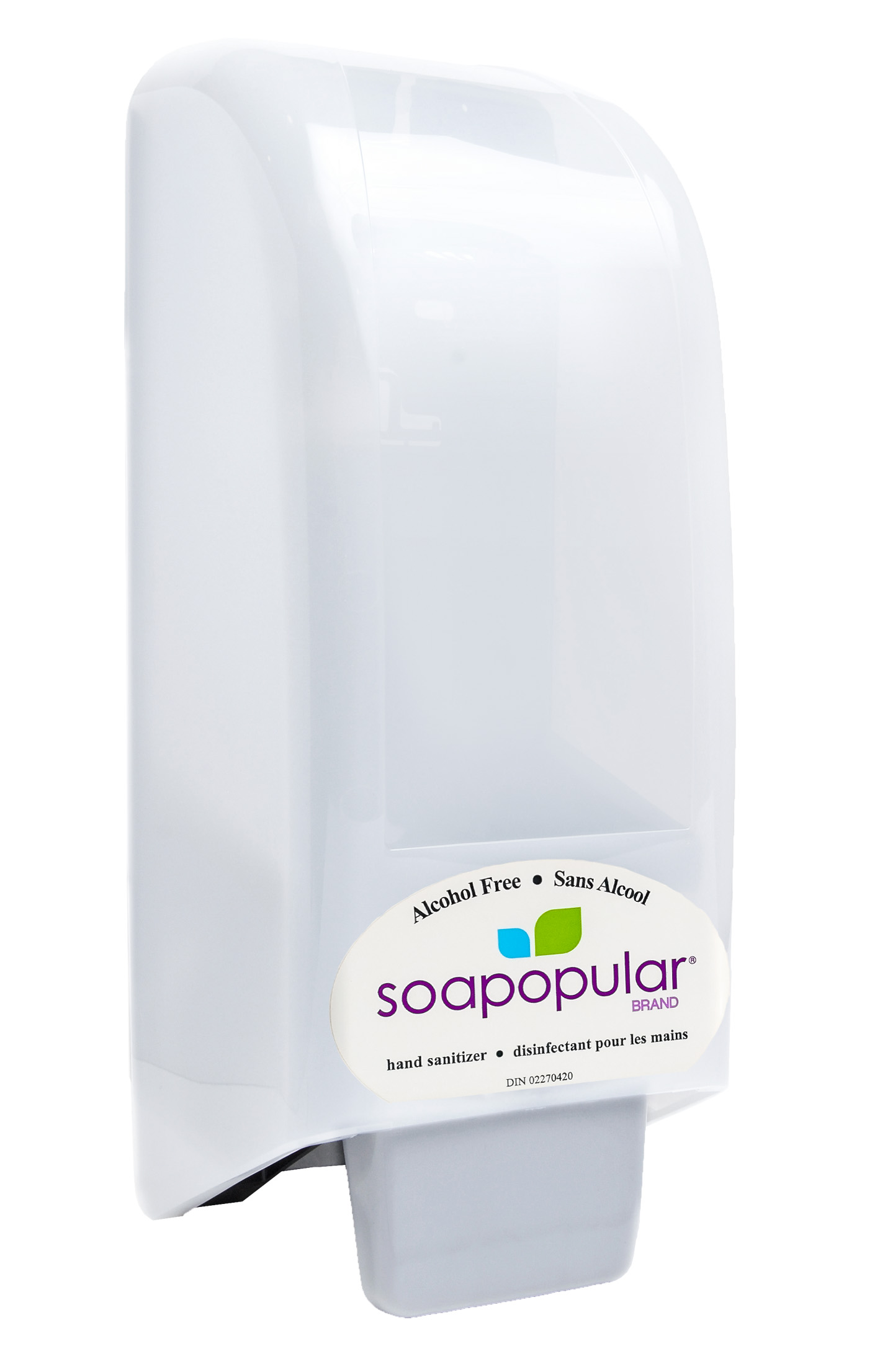 Alcohol-free Foaming Covered Manual Dispenser
1000ml Foaming Dispenser
---
Soapopular's Alcohol-free Foaming Covered Dispenser is an easy-to-use dispenser that applies a controlled amount of foaming sanitizer with the push of a pump. This dispenser features a cover and works perfectly with our 1000ml refill cartridge system that clicks into place and replaces empty cartridges. (Benzalkonium Chloride 0.15%)
Perfected alcohol-free hand sanitizer for school, office, health care, dental, and food industries where hand hygiene compliance is a necessity. 

Pump activation that requires a small amount of pressure do dispense a controlled amount of sanitizer.

Conforms to EN 1650, EN 1276, and EN 13727 and demonstrated efficacy against bacteria.
Rich, lathering foam leaves the skin feeling soft and smooth after use.
Works in conjunction with our 1000ml cartridge refill system. 
Specifications
Product Code: 68111
---
Size: 1000ml
---
Case Pack:  1
---
Product Weight: 2.00 lbs.
---
Dimensions: 12.25in x 5.50in x 5.25in
---
Active Ingredient: Benzalkonium Chloride (0.15%)
Directions
Spray sanitizer into the palm of your hands and rub thoroughly as needed until dry. No water or rinsing required.