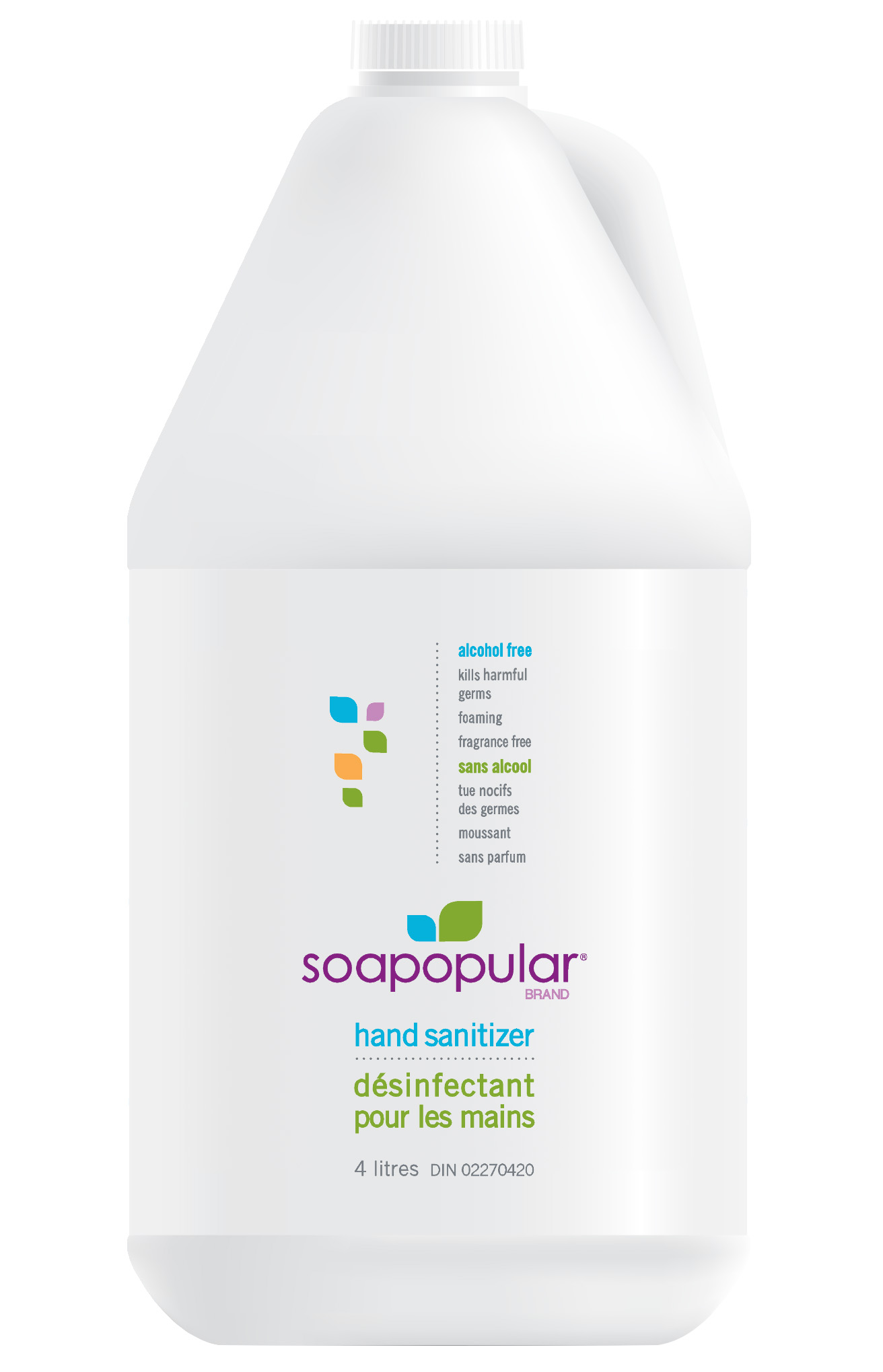 Foaming Alcohol-free Hand Sanitizer
4L Foaming Refill
---
Soapopular's Foaming Alcohol-free Hand Sanitizer is our perfected formula that kills harmful germs and bacteria while being gentle on the skin without dryness. Reduce the spread of germs and bacteria within your industry with a scientifically formulated Benzalkonium Chloride hand sanitizer. (0.15%)
Perfected alcohol-free hand sanitizer for school, office, health care, dental, and food industries where hand hygiene compliance is a necessity. 

Reliable efficacy that is harsh on harmful germs and bacteria yet gentle and soft on the skin.

Meticulous foaming formula that provides a rich, and lathering experience allowing

2.5x more uses

over liquid and gel products.
Conforms to EN 1650, EN 1276, and EN 13727 and demonstrated efficacy against bacteria.
Hypoallergenic properties designed to allow multiple uses each day while maintaining your skins natural moisture barrier.
Used in combination with our Automatic and Manual Dispensers offering a cost-effective means of refilling dispenser units when needed.
Specifications
Health Canada DIN: 02270420
---
Product Code: 68019
---
Size: 4L Refill
---
Case Pack:  4
---
Product Weight: 40.0 lbs.
---
Dimensions: 12.13in x 12.13in x 12.06in
---
Active Ingredient: Benzalkonium Chloride (0.15%)
Directions
4L Refill Jug is used in combination with our Manual and Automatic Dispenser. No water or rinsing required.