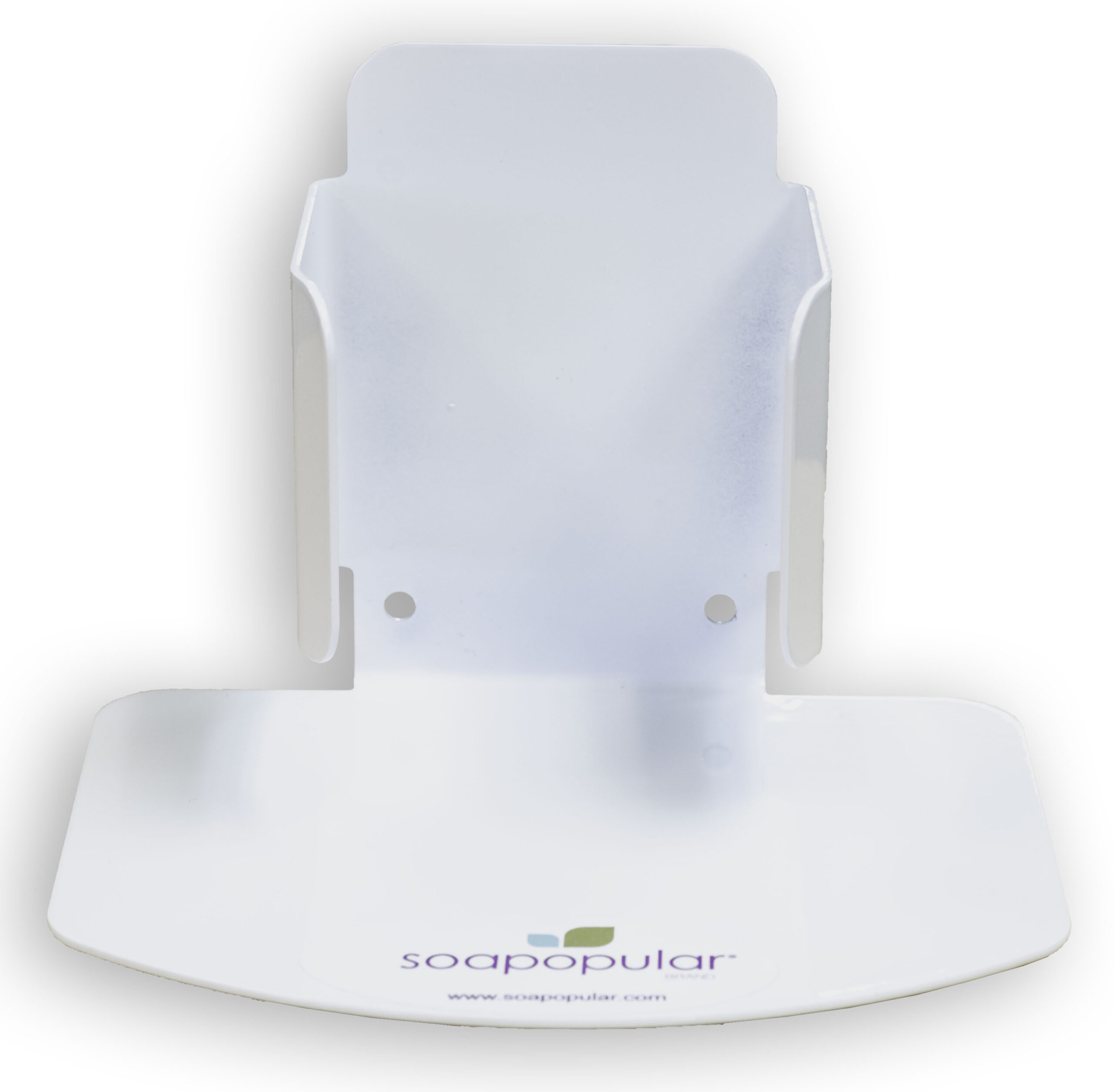 550ml Steel Bracket
---
Soapopular's 550ml Desktop Bracket expands our product flexibility by allowing our smaller sanitation products to be placed on top of counter or desktop surfaces when wall space is limited or unavailable. Place in high traffic areas where hand hygiene is needed.
Increase flexibility of our 550ml sanitation products where hand hygiene is needed.

Desktop Bracket is made of durable steel and exclusively fits Soapopular 550ml alcohol-free, alcohol hand sanitzers, or antibacterial hand soaps.

Can be secured to the wall with screws or tape if necessary.
Simply replace empty 550ml bottles with new ones for a seemless transition.
Specifications
Product Code: 61700-5TU
---
Size: 550ml
---
Case Pack:  6
---
Product Weight: 6.00 lbs.
---
Dimensions: 6.00in x 4.75in x 4.50in
---
Active Ingredient: Benzalkonium Chloride (0.15%) or 70% Ethynol Alcohol
Directions
Install product onto wall and attach Soapopular hand sanitizer or hand soap products to bracket.