Alcohol Automatic Dispenser-1300ml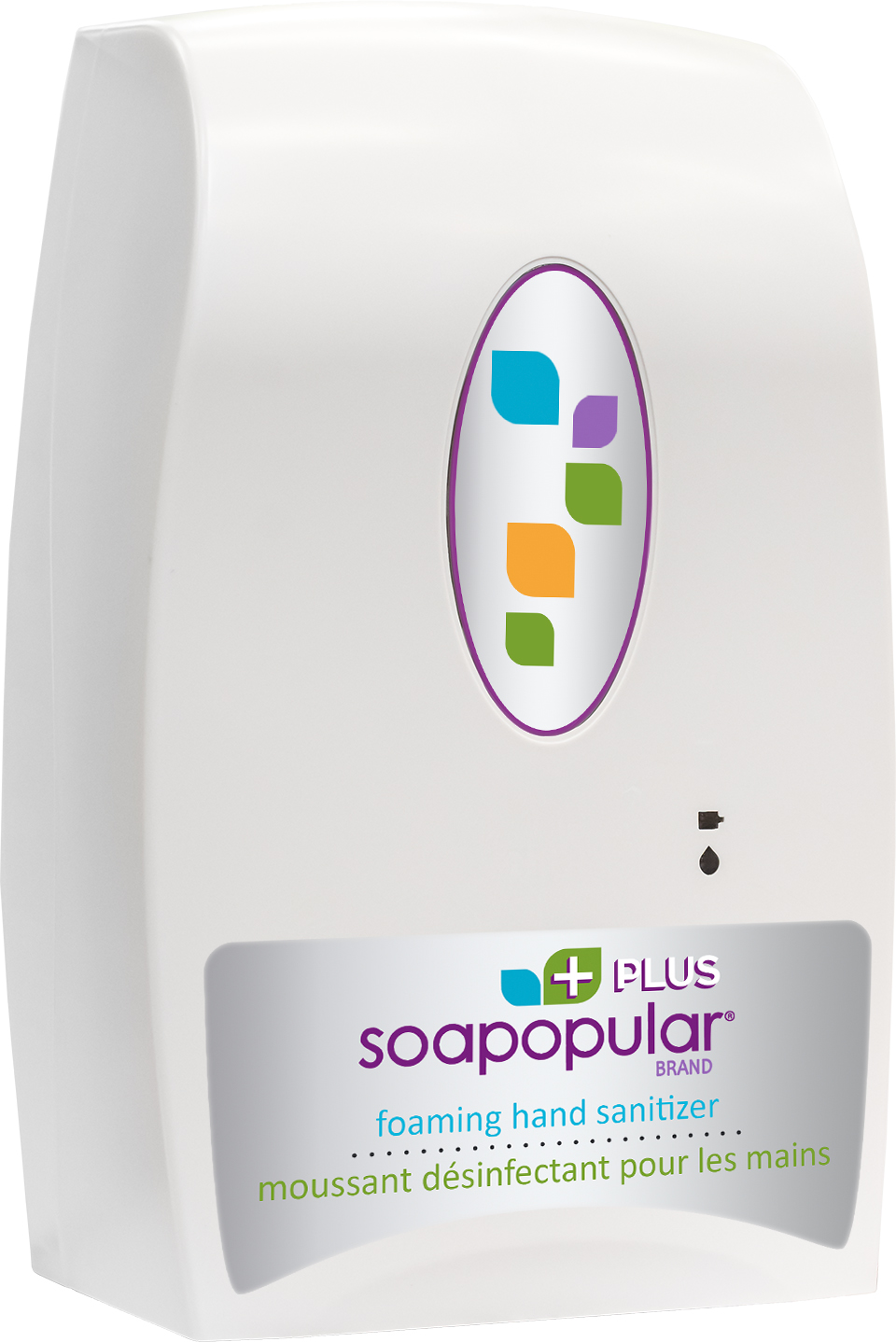 Alcohol Sanitizer Automatic Dispenser 1300ml
---
Our new 1300ml Automatic Dispenser is an easy-to-use and refill unit that can be refilled using our 4L refill jug. A powered motion sensor detects the users hand and automatically dispenses a rich, lather foam without the need to touch the dispenser.
Dispenser unit can be mounted against a wall using screws or durable double-sided tape and features two LED indicators for both battery and sanitizer levels. Soapopular Acohol-free Sanitizer kills harfmul germs and bacteria while being gentle on skin.
Alcohol Sanitizer-Non-drying to the skin
Rinse Free Formula – No soap, water, or towels needed
Non-Irritating and Non-Toxic – Gentle to skin
No Sticky Residue
Antiseptic – Helps prevent infections in minor abrasions
Hypoallergenic
Non-Flammable
Applications:3200
Directions: Place hand underneath the dispenser and rub hands thoroughly until dry. Children should be supervised by an adult when using this product. No water or rinsing necessary.
Dispenser does not include Soapopular Sanitizer. Unit can be filled and then later re-filled using our 4L Sanitizer Jugs.
Active Ingredients: 70% Ethyl Alcohol
Available Now!

Use Soapopular's 4L Refill Jug when the Automatic Dispenser unit is running low.